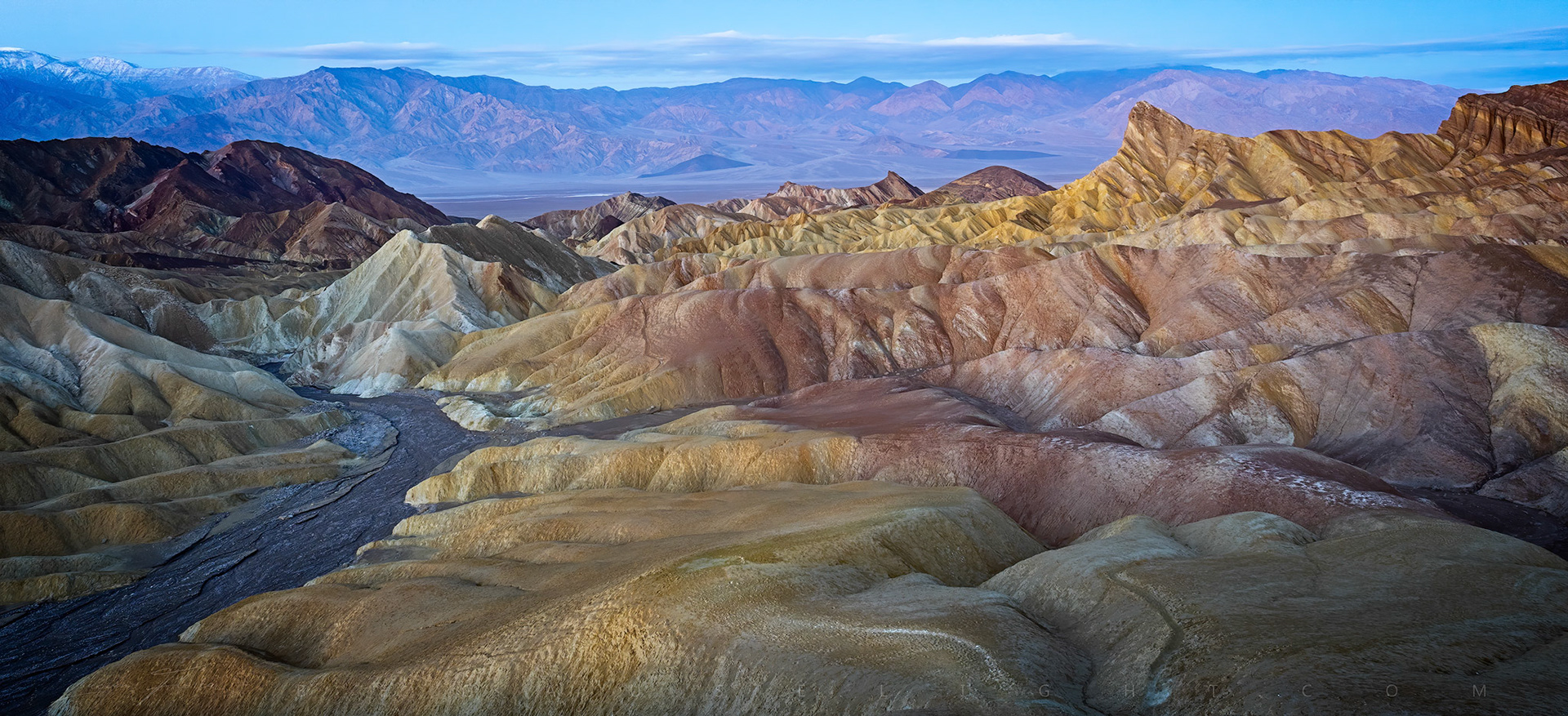 A few details:
Death Valley National Park includes the lowest point in North America, Badwater Basin, at 282 feet (86 meters) below sea level.

A ground temperature of 201°F (93.9 °C) was recorded in Furnace Creek on July 15, 1972. This may be the highest natural ground surface temperature ever recorded.
Death Valley is the largest national park in the United States outside of Alaska, taking over the title from Yellowstone National Park upon its creation in 1994.
Death Valley is regularly the hottest and driest place in North America. On July 10, 1913, a temperature of 134°F (56.7 °C) was measured at Furnace Creek, the highest temperature ever recorded in the world.